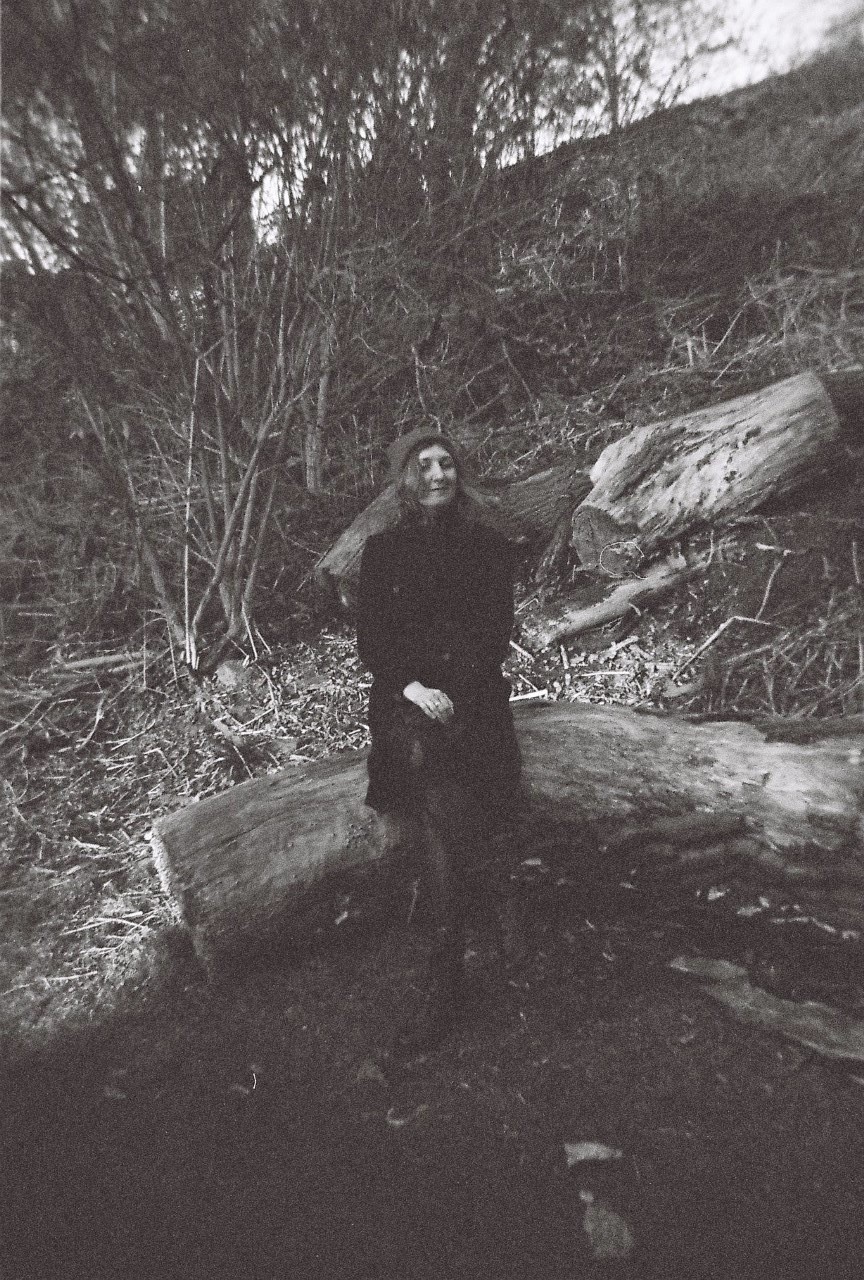 My name is Darya and I am a researcher and an artist from Ukraine. My work lies at the intersection of environmental humanities and artistic research, and engages with feminist and decolonial methodologies. I am currently a Visiting Fellow at IWM (Institute for Human Sciences), Vienna. I obtained my PhD in 2021 from the University of St Andrews, Scotland, UK.
My PhD dissertation isMultispecies ruptures: stories of displacement and human-plant relations from Donbas, Ukraine. In the thesis, I foregrounded more-than-human aspects of migration by focusing on human-plant relations in oral histories of internally displaced persons. The form of my dissertation, consisting of academic writing, drawings, and a screenplay,presents a decolonial approach to knowledge-making.

My PhD research was supervised by Victoria Donovan, Senior Lecturer in Russian, School of Modern Languages and Jeffrey Murer, Senior Lecturer in Collective Violence, School of International Relations. The thesis was examined by Jane Costlow, Clark A. Griffith Professor of Environmental Studies, Bates College, and Emily Finer, Senior Lecturer in Russian, School of Modern Languages, University of St Andrews. For my PhD project I received full funding from the School of Modern Languages and the Douglas and Gordon Bonnyman scholarship.

Together with Kateryna Voznytsia, Yulia Serdyukova, Viktor Zasypkin and others, I am working on docufiction animation Displaced Garden, for which I wrote the script based on my PhD research. In 2020 the film won 14th Ukrainian State Cinema Agency competition and received funding for the production.

In 2015 together with Yulia Filipieva and Viktor Zasypkin, I founded participatory art project Donbas Odyssey. The project worked with oral histories and mental maps told and created by internally displaced persons from Donetsk and Luhansk oblasts, Ukraine. For my work at the intersection of research and art I received University of St Andrews 2019 Public Engagement Newcomer Award and a Highly Commended for the Public Engagement Innovation Award.

Together with Victoria Donovan and Clemens Poole I am currently co-producing Kollabka podcast, which brings together heritage practitioners, artists, and researchers to discuss the ideologies, ideals, and ambitions that inform work with public audiences, as well as their current projects.

For my MA degree I studied at Università degli Studi di Bergamo (Italy), University of St Andrews (Scotland, UK) and L'Université de Perpignan via Domitia (France), Erasmus Mundus Crossways in Cultural Narratives programme. My MA studies were funded by a scholarship from the European Commission, and I graduated from the programme with distinction. I obtained my BA in 2013 from Kenyon College, OH, USA. I graduated magna cum laude with a double major in Studio Art and Modern Languages (German, Italian). My BA studies were fully funded by Kenyon College and Davis United World College Scholars programme. The last two years of high school (2007-2009) I was a recepient of a full scholarship at United World College of the Adriatic (UWCAD), Duino, Italy. I was selected by the National Committee of Ukraine to represent my country among more than 80 other countries at UWCAD.
You can reach me at dt43@st-andrews.ac.uk or darya.tsymbalyuk@gmail.com.